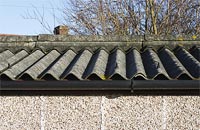 We have been commissioned by clients ranging from Councils, Health Authorities, Aviation Authorities, Housing Associations and other Commercial Enterprises to produce an Asbestos Register to form the basis of their Asbestos Management Plan.
All surveyors have extensive experience within the Asbestos Industry and hold BOHS P402 accreditation as a minimum.
Asbestos Removals
Best Demolition has established a reputation for carrying out asbestos removal, encapsulation and decontamination works to the highest safety standards. All asbestos removal operatives carry with them evidence of their training which consists of, among others:
Yearly specialised courses run by The Asbestos Contractors Association, to keep both our Field Operatives and Managers up to date with the latest innovations in working methods and the latest legislation.
Site First Aid Course, CSCS Training Cards, Working in Confined Spaces, Working at Height, Manual Handling, Mobile Towers, Abrasive Wheels and Power Assisted Platforms.
Reinstatement Works
Best Demolition can provide replacement thermal insulation products for areas where asbestos has been removed. All products used are related to the relevant specification and datasheets can be provided on request.
Thermal and acoustic insulation
Corrosion Protection
Fire Proofing
Industrial Cleaning
Removal of asbestos sheeting and re cladding